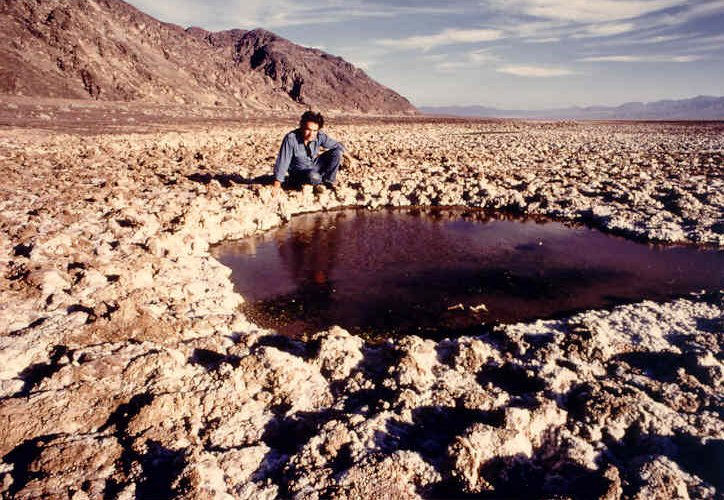 Science. What is it?
That question -- What is it? -- is an example of science. Science is curiosity, it questions the physical world, and it questions its own questions and its tentative answers. The word "science" is most often used in reference to the scientific method, which is a way of testing ways of thinking about the physical world. The word "science" can also be thought of as a name for humanity's collected knowledge of nature; science is our questions, and it is the collection of our always provisional answers.
I've tried during my life to hook other youngsters into seeing the dark magic as I came to see it [see "Suburban Prometheus"], but I have, with the possible exception of Dennis, not been successful. Maybe that's because I'm not a woman, not like the witch in the woods. More likely, though, science simply cannot to be proselytized; the seeker, if such I might have been, has to find a genuine teacher.
In the backwoods of upstate New York in 1952, that's where and when I found my teacher. Her name was Ruth Freitag -- Mrs. Freitag, to me. She was a teacher of physics, chemistry, biology and "Earth Science," but she was never my teacher in any classroom sense. She taught the older kids at the boarding school where my mother had got a job. Mrs. Freitag was available everyday after school to answer my questions and show me unusual things and explain about fossils and crystals, clouds and bacterial processes. She became my science mentor. And in that capacity she cast her simple two-word spell on me.
Freitag. In German it means Friday, the last of the five social days of business suits and proper manners. Friday is evening to the week, a twilight preceding a relaxation of the well-lit social rules. Friday is a temporal doorway to the weekend opportunity to step outside the mundane world and contemplate the physical principles that underlie everything from commuting to work to nuclear interactions to shopping and contemplation of the nature of solar-powered consciousness awareness. Yet hardly anyone uses the weekend as a time of contemplation, though that seems at least part of the Western tradition of the Sabbath.
Mrs. Freitag was in her late fifties when I met her, or maybe older, though from my 10-year-old perspective she would have looked old even had she been 30. I don't know how old she was.
She was blind in one eye. I don't remember which was the hideous gray eye that aimed off to one side, but it was scary and fascinating and held my attention on her words as a way to avoid looking at her face.
Old, blind in one eye, frankly ugly, female. And she had knowledge of the physical world. Three centuries earlier, more or less, Mrs. Freitag would have qualified as a witch. Her interests in the workings of nature would have clinched any indictment as a knower of dark magic related to the earth.
Nearly everyday after school I would go to Mrs. Freitag's classroom to ask questions about rocks, weather, chemistry, physics -- questions arising from those habits of curiosity that my father had initiated and that my mother had encouraged. And while Mrs. Freitag's influence has not always -- in fact hardly ever -- contributed to my happiness, it has contributed to my appreciation of the unknowableness of material reality and the everywhere apparent mystery of being.
The two-word spell she repeatedly cast upon me during those three years was: Always Question!
Always Question! It's a statement of the scientific method. Always Question. Question the data. Question what your eyes convey to your mind, and question your own ideas. Question what people say -- especially those words that are sanctified by being in print or on the Web, or broadcast on radio or TV. Question authority, divine and civil. Watch, listen to, and feel the world, and make no final judgment. Believe nothing. Question even the guideline Always Question.
To believe nothing is seditious -- and valuable to science because Absolute Belief is inconsistent with science's endless and hopeless search for absolute knowledge.
Christ is said to have said to leave judgment to God -- which seems a useful way to deal with judgment even if you have no concept of God. Always Question implies non-involved detachment as the way to see the world clearly.